Warning: Your Laundry Detergent is full of toxic chemicals.
Have you ever thought about what goes into your laundry detergent? Phosphates, Dyes, Brighteners, Toxins, 1 -4 Dioxane – tons of things that lead to skin irritation, trigger allergic reactions, and even harm the environment. Read on to find the safest laundry detergents and select the one that's right for you.
How we chose the safest laundry detergents
After researching expert do's and don'ts of laundry detergent ingredients, we searched for laundry detergents that were free from all the "bad stuff" like phthalates, phosphates, petroleum, and artificial dyes. We then did load after load of laundry (soccer jerseys, delicates, dog urine, and just regular white T's) to find the best performing laundry detergent with the best ingredients.
1. Clean People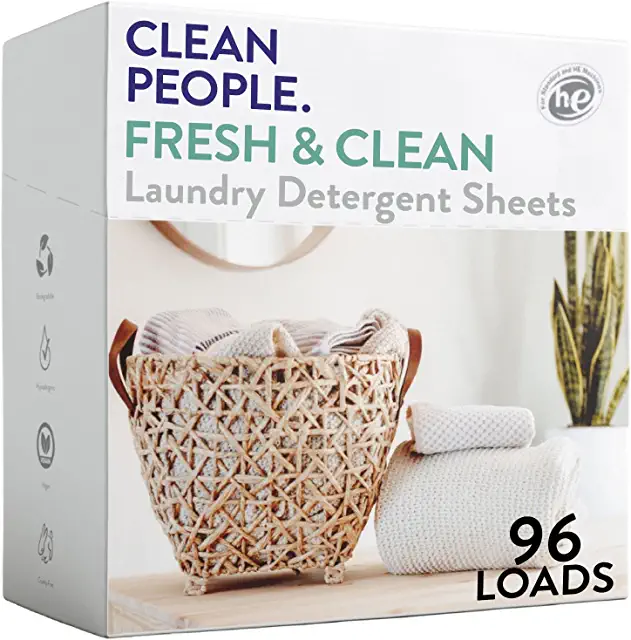 Say goodbye to laundry detergent in jugs (yuck plastic!) and start washing with cleaner ingredient laundry detergent. This safe laundry detergent is just dehydrated so it looks like a piece of paper. It dissolves completely in all water temperatures and works in both He, front loading, and top loading machines. It also works in hot or cold temperatures! Not convinced these will do the trick? They have a 100% money back guarantee so you can test in your own home with zero risk!
Pros:
Free from plastic, synthetic fragrances, optical brighteners, and dyes
No large jug, making them easy to store, pack, and transport
Con:
2. Molly Suds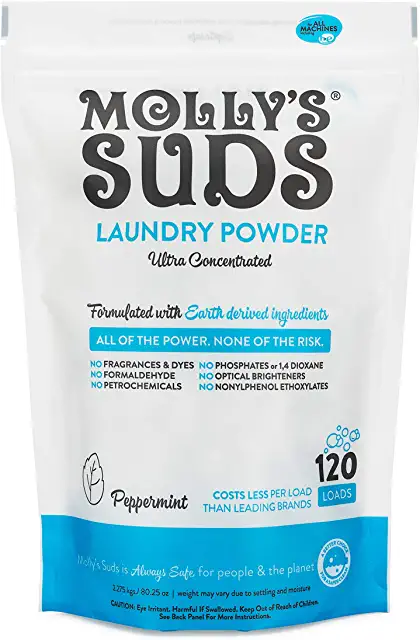 Really! There are only 4 ingredients in it! If you suffer from allergies or eczema, Molly's Suds is a safe bet because of its simple ingredients. You just need one tablespoon and your clothes are clean!
Pros:
Safe for babies, people with sensitive skin, and the environment
One bag goes a long way
Con:
3. Tide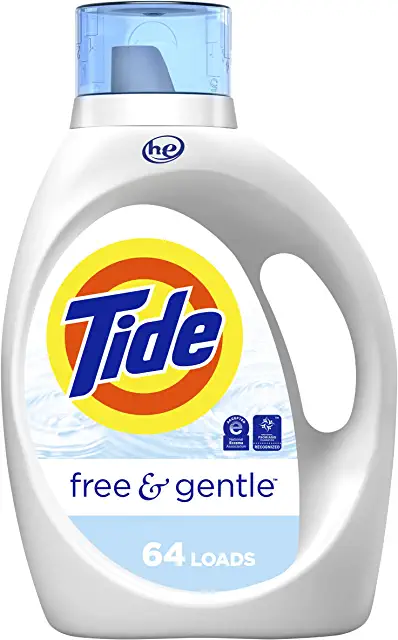 Tide is a trusted household name. This formula is hypoallergenic and has zero dyes or perfumes. It is even recognized by the National Eczema Association and the National Psoriasis Foundation for being gentle on sensitive skin. 
Pros:
Can get out every stain
Comes in liquid or pods
Con:
If your concern is bright clean to the eye clothes – you have to have optical brighteners like this Tide formula has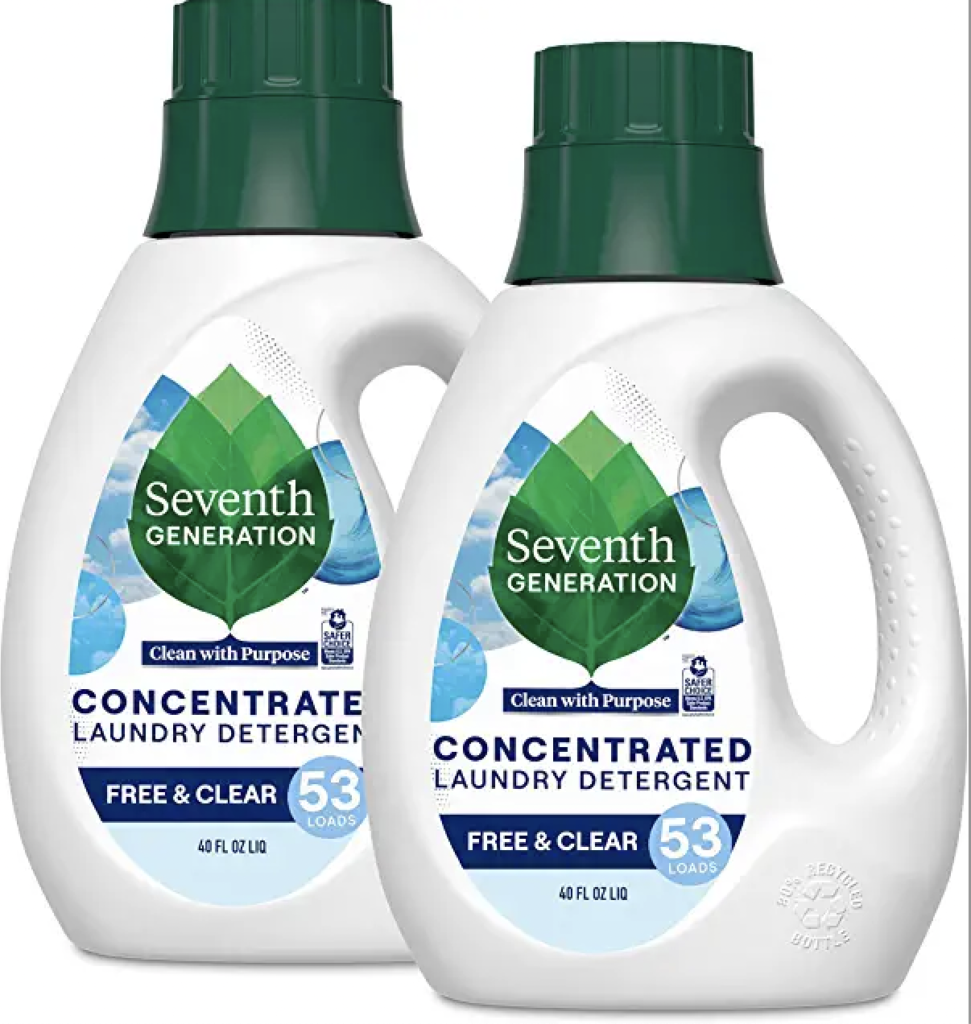 Seventh Generation is a popular household brand and the manufacturer has goals to have clean ingredients to help the earth. It is dermatologist tested for safe use on sensitive skin and there are no brighteners in it.
Pros:
Easy to find in most drug stores and big-box stores or if you are on vacation
Con:
There are concerns for 1-4, dioxine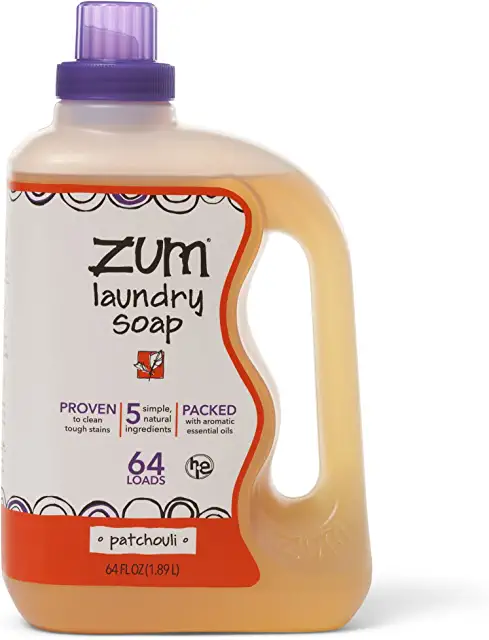 Zum Clean Laundry Soap only has 5 ingredients: essential oils, coconut oil, baking soda, and vegetable glycerin It is easy to find on amazon and has 5000+ fans!

Pros:
Works on all types of stains and fabrics
Con:
Good idea to use essential oils – but the aroma didn't last